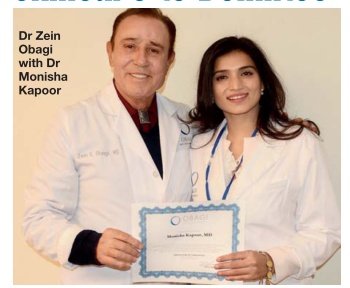 Best Plastic Surgeon Delhi, India
Dr. Monisha Kapoor
Best Plastic Surgeon in Delhi, India.
 COSMETIC SURGEON. (MBBS, M.S, M.CH)
Dr. Monisha Kapoor Aesthetics is an unmatched & outstanding, state of the art Cosmetic Surgery Centre offering modern & advanced World Class cosmetic surgeries based on the best technologies across the world in one of the most posh area of New Delhi- Saket adjacent to the select Citywalk Mall . Dr. Monisha Kapoor the Director of the clinic and the Chief Operating Surgeon is a renowned & reputed plastic surgeon of International class with practical, genuine & extensive experience and expertise in this thrilling field. She is distinguished to be associated with the International society of Aesthetic plastic surgery and has been an active member of the prestigious organization. She has got herself thoroughly trained from the masters across the world giving the latest and the best to her patients at costs half the international prices. She has an extremely keen eye for beauty and being a woman she is very meticulous with her clients. Dr. Kapoor is an internationally well recognized authority and expert of Human Aesthetics. She has the best technology in lasers from world leaders like Lumenis, skin care- Hydrafacial, Pelleve, Thermage , Lysonics, Triactive Deka etc to name a few of the modern technologies in her field .
Dr Kapoor is also active member of American Society of Aesthetic Plastic Surgery.
The main aim of this site is to try and explain, clarify, and even demystify some of the many sensitive issues involved when considering cosmetic surgery. We hope you find this useful. The notes made here are in no way intended to be exhaustive in detail, and do not necessarily apply to everyone. These only serve as a starting point for your enquiry and therefore you must not use this information, as something on which to base final decisions on. A direct consultation with the surgeon who might perform the surgery will be a big benefit to the prospective patient.
Best Hair transplant Surgeon in Delhi NCR, India.
Best Plastic Surgeon in Delhi NCR, India.
Best Liposuction Surgeon in Delhi NCR, India.
Best Face Lift Surgeon in Delhi NCR, India.
Best Tummy Tuck Surgeon in Delhi NCR, India.