Under Acne Scars, Eye Bags: When Over-the-Counter Treatments Aren't Cutting It.
Acne Scars and eye bags Removal from face immediately.
Acne scare marks and eye bags combination makes one look tired and the traditional treatment of fraxel and derma rollers and subscsion, PRP, micro needling, though effective but patient perceives very little improvement after multiple sessions and the common history is that I have been taking treatment for past 3-4 years.
Acne Scars
Here's the patient treated today at Dr Monisha Kapoor Aesthetics for eye bags and acne marks. The result is immediately after the treatment. This particular patient had taken 10-12 sessions of fraxel along with PRP and also microneedling and had lost all hope of seeing a clearer skin. Though expensive but the treatment done by Dr Monisha kapoor yields instant results that is quite visible making her patient without surgery.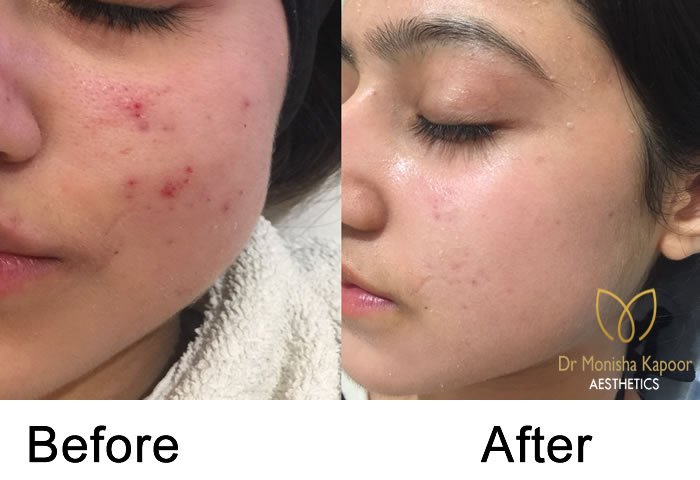 Cosmetic enhancement is not just for women, men desire good looks too and there are certain issues that men don't want or like in their face like eye bags, acne marks, jowls and pigmentation. Taking care of oneself is the new in thing for a alpha man. Men also need self pampering, ladies give them some attention too, don't grab it all. Stay healthy, stay beautiful and enjoy the celebration called life!