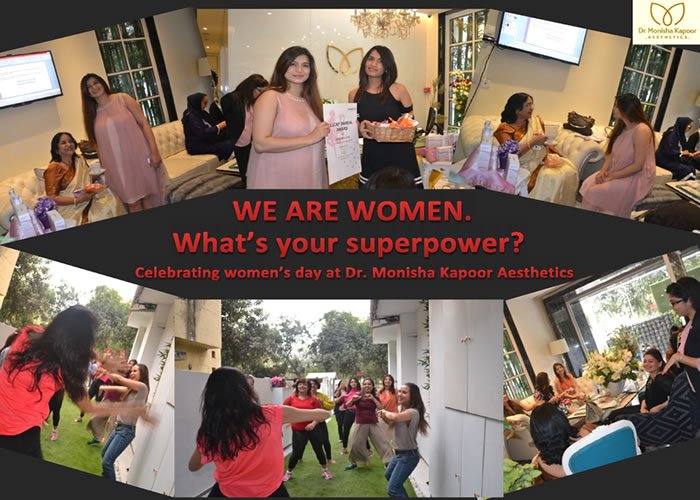 Celebrating Women's Day at Dr. Monisha Kapoor Aesthetics
The unfortunate fact is that women are still not paid equally to that of their male counterparts, women still are not present in equal numbers in business or politics, and globally women's education, health and the violence against them is worse than that of men. However, great improvements have been made. We do have female astronauts and prime ministers, school girls are welcomed into university, women can work and have a family, women have real choices. And so each year the world inspires women and celebrates their achievements. The tradition sees men honouring their mothers, wives, girlfriends, colleagues, etc with flowers and small gifts. In some countries IWD has the equivalent status of Mother's Day where children give small presents to their mothers and grandmothers.
A global web of rich and diverse local activity connects women from all around the world ranging from political rallies, business conferences, government activities and networking events through to local women's craft markets, theatric performances, fashion parades and more. Many global corporations actively support IWD by running their own events and campaigns. For example, on 8 March search engine and media giant Google often changes its Google Doodle on its global search pages to honor IWD. Year on year IWD is certainly increasing in status.