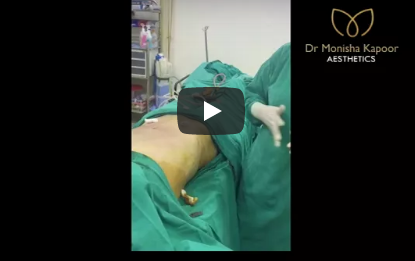 Video: Liposuction Surgery by Dr. Monisha Kapoor
Whether you want to target your face, tummy, knees, arms or inner and outer thighs, Liposuction is suitable for reshaping various areas all over the body. Some people find that simply sticking to a strict diet and exercise routine doesn't always get rid of stubborn areas of fat. However, if you are within 2 stone of ideal weight, liposuction could be the answer to reducing those problem areas.
Liposuction involves the removal of fat from fatty deposits under the skin with the option of targeting multiple areas at the same time. Your surgeon will sculpt and contour the treatment area so you are left with an amazing shape and renewed body confidence.
At Plastic Surgeon Dr. Monisha Kapoor, we provide all the information you need so you know exactly what to expect from lipo before and after you start your journey with us