Best microblading in south east Asia to give most natural and lifted look.
Best microblading in south east Asia to give most natural and lifted look to the brows!
Microblading is the best alternative to makeup or even other permanent makeup most natural procedures. It looks very natural and is semi-permanent, so there is no major commitment.  You will love the results of microblading!
Microblading is a semi-permanent eyebrow treatment that is carried out using a specialised manual hand tool which holds disposable microblades, and implants colour onto the skin.
No machines! No needles!
At Plastic Surgeon Monisha Kappor permanent makeup clinic in Delhi we have developed a process that is totally individual and personalised to you. We want you to have the best brows you've always dreamed of and that are perfect for your face.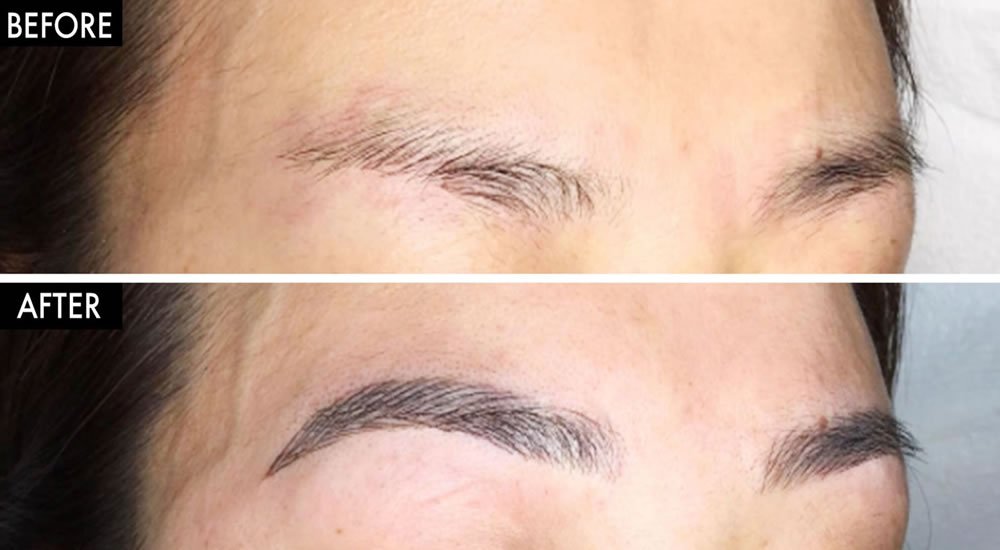 Every microblading eyebrow treatment we create for our clients in Delhi is personalised. There is no one size fits all where brows are concerned.
During your custom consultation we will establish what you hope to achieve from your eyebrow treatment, we will also get an idea of your makeup routine and lifestyle.
Do you draw your eyebrows on everyday or just special occasions? 
A lot of our clients have overplucked eyebrows that in the past were the fashion and now want a fuller eyebrow. We can create subtle to defined and anything in between. Our Delhi based microblading consultation process helps us to determine what's best for YOU.
We would suggest bringing a photo of your ideal eyebrow or of yourself before over-tweezing so we can do our best to create it for you, but face shape, size and bone structure all play a part in our brow design so bare this in mind. This is also our time to be very realistic with you about what we can achieve. We never over-promise, but at the same time, we can achieve a lot.
Once we determine the perfect, customised shape for you, we then draw it on using an eyebrow pencil so you get an idea of the shape and the best color of the enhancement before we start.