Permanent lip treatment
Lips is a central most attractive part of face , fuller lips don't only look beautiful but also add a dash of glamour on one's face. Not only it corrects dryness of lips but also the lips appear more hydrated.
Who wouldn't want full luscious lips and a youthful healthy blush of color on lips? After a lip treatment at Dr. Monisha Kapoor (Aesthetics)  you never have to worry about smearing lipstick on your teeth, color bleeding past the edges of mouth during dinner or reapplying that lip tint just to maintain some color.
Anti Aging:
Lips are often left out of the anti-aging conversation. Yet it's volume loss and lines around the mouth that are some of the earliest signs of aging. "A number of key changes occur in lips with age. Most lips will lose their volume and definition over time, but lines and wrinkles are more commonly found in smokers, those with pale skin, and those with increased exposure to the sun. "Lines can also be worse due to muscular movement in those who smoke and purse when they speak and most concerning, some women develop pre-cancers on the lip called actinic cheilitis." So if your current lip care routine just involves a swipe of lip balm whenever they're feeling chapped, there's definitely more you could be doing to make your lips look younger, fresher, and more plump. Here, in Delhi  Dr. Monisha Kapoor (Aesthetics) spill the tips and tricks for anti-aging your lips.
THE DESIGN: Detailed measurements of your lips will be taken with an erasable so you can see, adjust and optimize the shape before micro-pigmentation begins to get the look you will love. We specialize in very natural looking results and most clients choose MicroArt because they are looking for natural looking lips – yet all our work is customized so we can create the precise look that you want to achieve.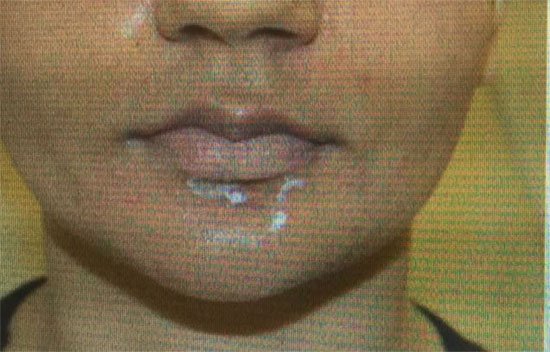 Important: If you get cold sores or have ever had one in the past you will need an antiviral prescription from your doctor before a lip procedure. Physicians usually instruct to take it 2 or 3 days before.
Lip Blush: For those who just want the appearance of that "just bitten" look an opaque/sheer lip blush may be right for you. This is also ideal for men who just want a subtle brightening effect to their lips. Its perfect for the au naturale type of gal.
Full Lips: If your goal is fuller lips a Full Lip treatment does wonders. Permanent makeup can create fuller looking lips far more effectively than botox or fillers can. It is really the only thing that can effectively correct asymmetry. A "Full Lip" treatment is a combination of lip liner and lip color. The use of a soft lip liner can redefine the shape of lips and corrections in asymmetry and shape.
A Permanent Lip Treatment Can Complete Improvement:
1. Lip Definition
2. Symetry
3. Loss of color from the aging process
4. Darkening of color due to smoking
5. Thin Lips.